The Present 96th District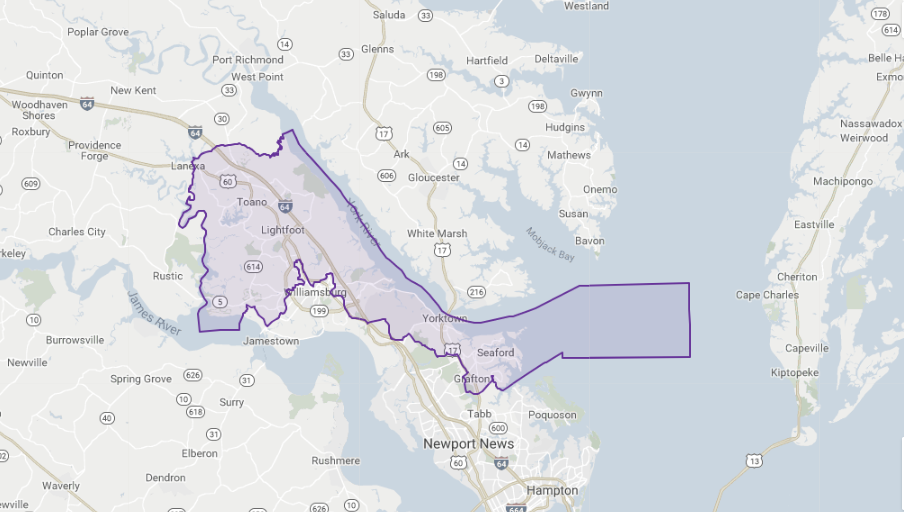 The present 96th Virginia House District includes portions of York and James City County Counties. CLICK HERE to find out if you're a registered voter in the present 96th District and to see if you will be in the new 71st District (elections on the new district lines to take place in 2023). CLICK HERE for frequently asked questions about redistricting. Because the district numbering and lines and changed, Delegate Batten will run for re-election to the House of Delegates to represent those in the new 71st District.
Map courtesy of the Virginia Public Access Project.