Meet Amanda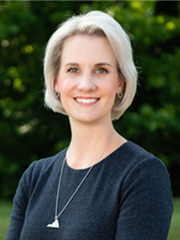 Delegate Amanda Batten represents the 96th District (soon to be the 71st District) in the Virginia House of Delegates. First elected in 2019, Amanda is Caucus Chair of the House Republicans. She is a member of the House Commerce and Energy, House Rules, House Education, and House Public Safety Committees. Amanda also serves on the Jamestown-Yorktown Foundation Board of Trustees, the Commission on Civic Education, the Hampton Roads Transportation Accountability Commission, the Online Virginia Network Authority, and the Governor's Aerospace Advisory Council. Prior to her election, Amanda worked as a legislative aide to former Delegate Brenda Pogge.
Amanda resides in Toano with her husband, Rick. Her son, Troy, is an engineering major at Virginia Tech. She is currently a James City County Ruritan member and a board member of the Colonial Virginia Council of the Boy Scouts of America. Amanda previously served on the board of the Thomas Nelson Community College Educational Foundation, the Virginia Symphony Society, and as president of the Providence Classical School Board. A graduate of Ashford University, Amanda has also completed the University of Virginia's Sorensen Political Leaders Program and the Greater Williamsburg Chamber & Tourism Alliance's LEAD Historic Triangle program.
The present 96th District includes portions of James City County and York County. The district will change to comprise portions of James City County, the eastern half of New Kent County, and the entire City of Williamsburg in the new 71st District. Please visit the Redistricting page for frequently asked questions.